Who we are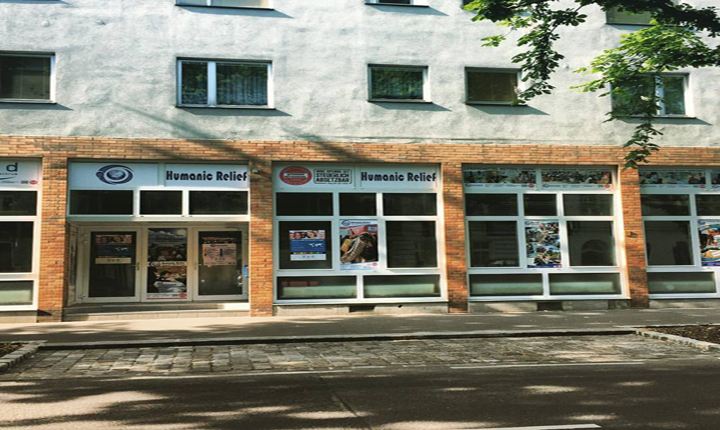 Who we are
Human Relief – Menschen Hilfswerk – is a humanitarian organization, who was founded in late
2003 in Vienna.
We have made it to our mission to help people in need and support them in their coming way of life
as far as possible. Through our global activity, we try to reach out our helping hand to all those who
need it.
Through our network, which was established in several countries such as Somalia, Togo, Uganda,
Ghana, Egypt, Syria and Iraq, we support the respective local population, who live in disastrous
conditions.
Because of the circumstances in the war countries, many people are forced to leave their homes.
Therefore children, women and men are supplied with our assistance and supported by numerous
donation-campaigns, which contain for example the distribution of clothes, food and monetary
donations.
Especially we are concerned for children and orphans, who are mostly affected by those difficult
circumstances. One of our principles is not to exclude people because of their nationality and
ethnicity, gender or religion.
In the headquarters in Vienna we have professionally trained employees, who have years of
experience in caring for asylum seekers and refugees. Additionally they know the native language
of the client and offer advice and informations on various issues, as completing official documents.
We also accompany them, if necessary, at various meetings in different matters concerning
authorities. By initial consultation refugees and asylum seekers receive informations on rights,
obligations, housing and perspective consulting etc.
Human Relief supports people in having a safe place to live. It must also be assumed that a return to
one's home country is quite unlikely, so that Austria becomes a long-term residence. Consequently,
we are focused on integrating these people in our society quickly and successfully, which makes
knowledge of German very important.
In our place on Koppstraße 69-73 in the 16 th district of Vienna, we offer, among other things,
German classes and tutoring. We are also available for consultations and for providing
informations. Occasionally info evenings and workshops on various topics are offered, with the
opportunity to seek necessary informations.
Our goal is to support people in need in every issue. We, as an humanitarian organization, firmly
believe that together we can contribute to establish a better, worth living and peaceful world.
The humanitarian work of Human Relief adheres strictly to the code of conduct of humanitarian aid.
Human Relief signed the "Code of Conduct (Code of Conduct) for the International Red Cross and
Red Crescent Movement and Non-Governmental Organisations (NGOs) in Disaster Relief " and
thus committed itself to live these values.